How to set up a Broadband connection in Windows 2000
In order to set up a new Broadband dialup connection follow these simple steps:
Enter your Broadband username and password supplied with your Universal Broadband pack. If you have forgotten your account details click here. Then click Next.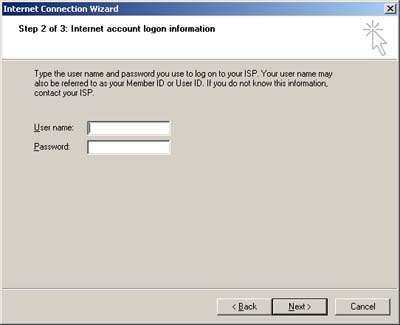 Enter a name for the Connection such as Universal Broadband and then click Next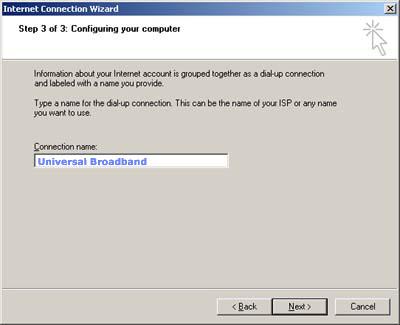 You will then be prompted to setup an Internet Mail Account which you should reject by ticking the checkbox next to No and then click Next.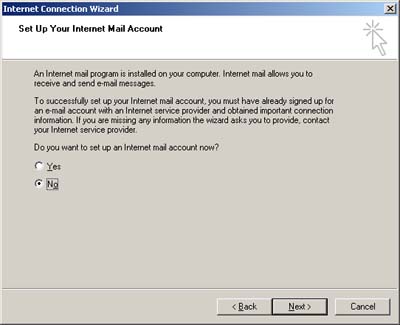 You have now created a new Broadband connection. Now click Finish.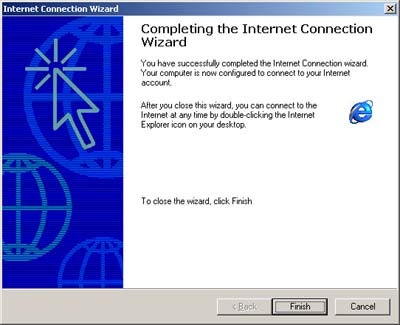 You can now click on the new Universal Broadband connection which can be located in your Control Panel in the Network and Dial-up Connections folder or alternatively you can open your Internet browser which should be setup to dial your new Broadband connection by default.