Router Setup
Notes:
Default router IP is 10.0.0.138 (port 80)

No username or password by default

Remote access disabled my default

On/Off push-button located on rear of unit

Reset push-button (not hole) located on rear of unit
Connecting the Hardware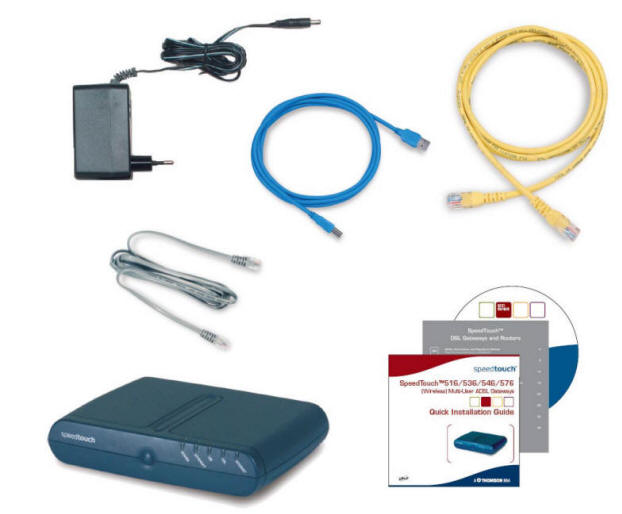 1. Connect the 15 V AC Power adapter and press the on/off Switch.
2. Connect the DSL cable to the router and SpeedTouch Filter and connect to your broadband enable line.
Click here for more information about filters Broadband filters explained
Configuring your Router
The router can be setup with the SpeedTouch Installation CD-ROM or configured using the Web-Interface
SpeedTouch Installation CD-ROM
1.Insert the CD in your CD ROM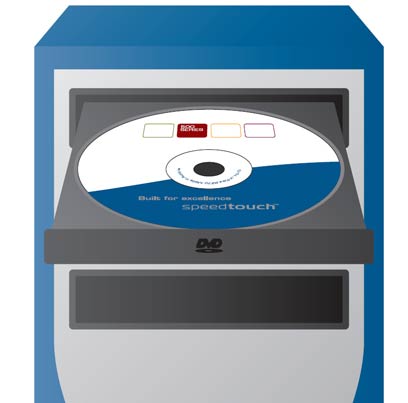 2. Follow the on screen instructions to complete your configuration.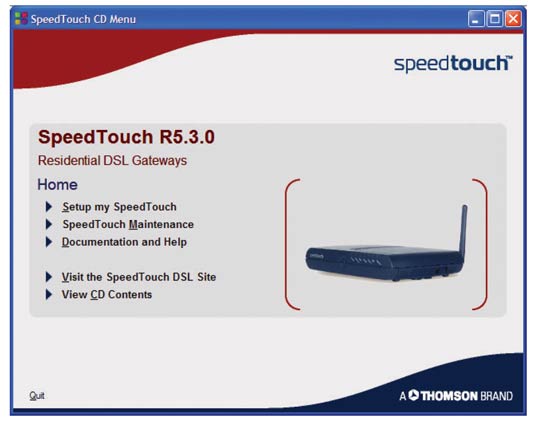 Web-Interface configuration
1. Go to http://10.0.0.138/ (enter login details if prompted, click OK)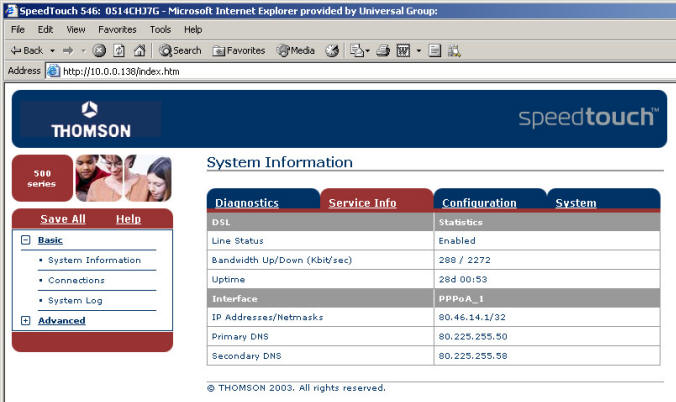 2. Under "Basic" select "Connections"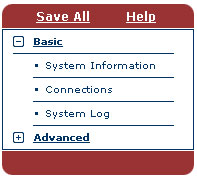 3 .Enter your ADSL username and password provided with your Universal Broadband Package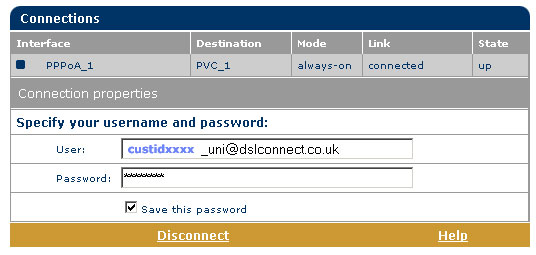 4. Click "Connect"

5. Click "Save All"